Why volunteer at Bridge?
---
Being an instructor or mentor for Bridge is an opportunity to help support junior and intermediate developers level up their knowledge and careers. Having said that, Bridge doesn't just help students level up in their careers - we also help our instructors, mentors, and other volunteers level up in their own careers in a meaningful way.
We'll support you with the tools to become a better instructor, mentor, and leader. Through teaching and mentoring, you'll gain a deeper understanding of technical concepts, and have the opportunity to be a major part in changing the lives of twelve women, agender, and non-binary developers. Plus it's a fun and inclusive community to join!
What is Bridge?
---
Bridge is a federally incorporated not-for-profit that provides high-value advanced education at zero cost to women, agender, and non-binary professionals in the tech industry.
We match our grads up with forward-thinking companies to put them on the track to leadership in the industry, while providing the companies with a low-risk, high return opportunity to diversify their teams.
What are we looking for from instructors and mentors?
---
If you are interested in becoming a Bridge instructor or mentor, you should have a strong technical knowledge on the topics covered in our courses and are passionate about sharing what you know and promoting others learning.
Bridge is an inclusive, welcoming and supportive community specifically for women, agender and non-binary individuals. All instructors and mentors are expected to create and support a welcoming learning environment for everyone in the Bridge community.
Typically we would expect both instructors and mentors to have had some experience either as a lead, a speaker or support in some capacity for other team members but we recognise that this type of skill can come in many ways and forms and are open to chatting if you're at all unsure if you have the "right" type of experience.
What is an instructor responsible for?
---
During the Bridge for Front-end Development program, the primary responsibility for an instructor is to co-teach the Bridge developed curriculum bringing your experience, context, examples and enthusiasm to your lessons.
Most cohorts typically have three instructors who will take turns teaching classes. During an eleven week session, as an instructor, you should expect to be available to teach five to seven evening lessons.
The instructors will also help the Bridge team evaluate and select students attending their cohort. You might also make content updates and will create examples and some exercises to support the evenings lesson. Instructors will provide updates throughout the eleven weeks to the course organizers on the class's progress via Slack and during a weekly 20 minute video-call meeting with the other instructors, technical leads and Bridge team support staff.
Through all this you will have lots of support from the mentor team and the Bridge organizers!
You can see our content here: http://bit.ly/frontend-content
What is a mentor responsible for?
---
Bridge mentors will be paired up with one student each, supporting the student through the course material and broader support about working in a technical field. Mentors work with their paired student on everything from working on and reviewing their homework, discussing technical topics the student is interested in, to helping the student with building their confidence and experience in a technical job interview with weekly practice questions and exercises. Mentors will also sign up to attend approximately one class every four - five weeks, to help the instructor with hands on exercises, provide creative questions, take notes for a class recap post and overall support. You can see our content here: http://bit.ly/frontend-content
Throughout the whole process you'll have the support of the Bridge team and you'll be working with the Lead Mentor to guide you if you're not sure what to do in a particular circumstance. We've got you covered!
Current opportunities and how it all works.
---
The next upcoming Bridge for Front-end Development will run from Tuesday, October 1st through Thursday, December 12th, 2019.
A call for volunteers for each cohort usually goes out around eight to ten weeks before a cohort starts. Each cohort is hosted at a different sponsor company from where many of the volunteers will work but we are also always keen to have talented folks from all aspects of the industry join too!
Bridge instructors and mentors are then usually selected about six to eight weeks before each session starts and will join the Bridge team for training and on-boarding two to three weeks before a cohort start date.
Instructors and mentors are asked to be able to plan to have time to review the course material before any lesson they are joining to prepare as needed and be familiar and confident with the content being covered that night.
Classes run twice a week in the evenings for three hours (including a short break) from 6 - 9 pm and class sizes are around twelve students in each session.
How else can I volunteer for Bridge if these roles aren't for me?
---
If you'd like to volunteer for Bridge but don't feel like being an instructor or mentor is quite right for you or maybe not quite right just now, we'd still love to hear from you! Send us an email at hello@bridgeschool.io and tell us how you'd like to get involved.
When I was starting out in development, one of the things I loved about the industry was that others were so willing to help me understand new concepts, to provide support and encouragement, and to introduce me to new ways of thinking about problems. It's been such a pleasure to have the opportunity to help others in those ways as a Bridge mentor. Plus, I've learned new things myself and have also solidified my knowledge in other topics; after all, one of the best ways to nourish your own own growth and cement your learning is to help others grow and learn. Highly recommend!
—
Anya Craig Bridge Mentor, Software Developer, Rangle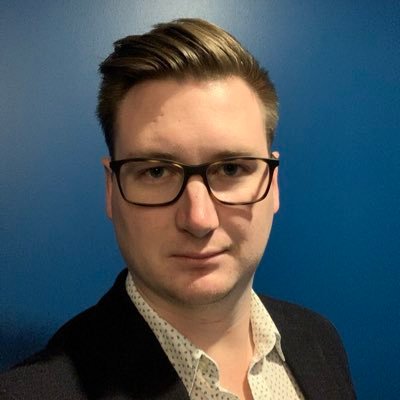 As a developer, teaching people with different perspectives is possibly the most valuable experience you can get. About a year after I started working with Bridge I was looking for a new job, looking to make a significant step up in responsibility and culture. Bridge was often the first thing folks wanted to discuss in interviews, the reputation preceded itself. Talking about Bridge also gave me the confidence that those companies cared about D+I in a meaningful way.
—
Connor Wilson Bridge Instructor, Senior Software Engineer League