---
Being an instructor or mentor for Bridge is an opportunity to help support junior and intermediate developers and product designers level up their knowledge and careers. Having said that, Bridge doesn't just help students level up in their careers - we also help our instructors, mentors, and other volunteers level up in their own careers in a meaningful way.
We'll support you with the tools to become a better instructor, mentor, and leader. Through teaching and mentoring, you'll gain a deeper understanding of technical concepts, and have the opportunity to be a major part in changing the lives of twelve women, agender, and non-binary developers and product designers. Plus it's a fun and inclusive community to join!
---
Bridge is a federally incorporated not-for-profit that provides high-value advanced education at zero cost to women, agender, and non-binary professionals in the tech industry.
We match our grads up with forward-thinking companies to put them on the track to leadership in the industry, while providing the companies with a low-risk, high return opportunity to diversify their teams.
---
If you are interested in becoming a Bridge instructor, mentor, TA or other volunteer you should have a strong technical knowledge on the topics covered in our courses and are passionate about sharing what you know and in promoting, encouraging and celebrating others learning.
Bridge is an inclusive, welcoming and supportive community specifically for women, agender and non-binary individuals. All volunteers are expected to create and support a welcoming learning environment for everyone in the Bridge community.
Typically we would expect both instructors and mentors to have had some experience either as a team lead, a speaker or have supported in some capacity other team members but we recognise that this type of skill can come in many ways and forms and are open to chatting if you're at all unsure if you have the "right" type of experience.
---
Bridge programs are supported by a wide variety of volunteer roles, we couldn't do what we do without you! Most volunteers will participate directly in programs and here are some of the types of roles that we usually are looking for.
Instructors
Instructors in all programs are responsible for ensuring that the whole curriculum is delivered and are able to explain the material in a way that makes sense to every student. Instructors are also key in creating an inclusive, welcoming and encouraging in-class environment.
Mentors and TA's
In all three programs, in addition to the instructors, there are always mentors or TA's in the class to help problem-solve, answer questions, support the curriculum and instructor and be a resources overall to both students and the instructors. Mentors and TA's are also often paired with students one-on-one to offer on-going personal support throughout the program. In the Front-End software program, mentors fill both in-class and one-on-one mentorship roles. In the Product Design program, a smaller team of TA's provide regular in-class support while the mentors are assigned one or two students to be one-on-one support for and do not need to attend classes. In the Back-End software program there is a team of in-class mentors and another team who run online office hours outside of class time.
Homework and Project feedback
In all programs we have a dedicated team who provide weekly homework or project feedback or project critiques. This is most often a fully remote role but can sometimes be combined with one of the other mentor or TA roles.
Guest speakers
To enhance the learning in every program and to be able to bring in ideas that are not in the curriculum we often have a few quest speakers join each program throughout their session. The goal with this role is to bring in new ideas, tools and subjects that are related to what we're learning about and help provide a expanded learning opportunity for the students. These are most often presented via a conference style or interactive talk or workshop and can be up to two hours on a class night.
---
In the Back-end program, we will have two types of support for students in-class mentors and feedback mentors. The in-class mentors will attend lessons in person and be expected to support both the instructor and students, answering questions and troubleshooting but also facilitating discussion and be an integral part of creating a welcoming and collaborative learning environment.
Feedback mentors will perform a remote role, not needing to attend lessons regularly, and will review and provide feedback weekly on that weeks assigned homework as well as the project that students will work on for the duration of the eleven week course. Feedback will look similar to a code review and while highlighting any problems and concerns we are also looking for feedback mentors to identify and celebrate successes.
What do in-class mentors do?
As an in-class mentor you will be expected to feel very comfortable with the curriculum and be able to explain the theories and concepts explored in class. You should be confident interacting with people, either as an introvert or extrovert, be willing to take lead on getting to know the people in the class, ask leading questions and feel comfortable talking in front of the whole class and equally in a smaller break-out group.
Mentors should feel comfortable being able to take up exercises or homework and walk through the explanation and reasoning both in front of the class and one-on-one. In-class mentors will also be tasked with taking notes each lesson that will act as a companion to the lesson slides for students to be able to review both in tandem after lessons. This happens in a collaborative document that all mentors and students have access to.
What does a feedback mentor do?
Feedback mentors will provide written feedback each week on that week's assigned homework or project work. Students will each work on one of three projects over the eleven week course and feedback mentors will be assigned only to students working on one of the three projects to reduce the need to context switch and on-board to all three project databases and requirements.
From reviewing that material, we expect in-class mentors to also be able to keep a pulse of the class and where they are in pace with the curriculum and weekly identify with the instructor and Bridge support team what may need to be reviewed or expanded on that week before continuing with the curriculum.
---
In the Design program we have two forms of support available for all students, TA's and mentors. The primary distinction between the two roles is that TA's will attend classes on a regular basis and help out in-person in-class. Design mentors are assigned one or two students to work directly with one-on-one and do not need to attend classes in-person. Mentors will likely provide much of their support online via Slack and some form of video chat service.
What is a Design TA responsible for?
A Bridge Design TA attends classes in-person regularly and can expect to support both the students and instructors. You should be prepared to answer questions from students during working sessions, ask the instructor leading questions during lectures to prompt and support the curriculum and provide real work experience and scenarios that support the evenings discussions. When in-class you will be expected to have read through the content for that night before arriving and be up-to-date with any material being discussed that evening.
A TA in the Design program is also someone who we will look to to help set the tone and encourage an overall welcome and collaborative experience. This is a role for someone who is a people person, introverts or extroverts, as long as you're willing to take the initiative to get to know folks, encourage them to socialise and work together and help facilitate group work and group discussion, both all-class conversations and small break-out chats. As a TA you should feel comfortable in steering students into self-discovery and learning rather than immediately providing direct answers.
While in class each night, the instructors will also look to the TA's to help out around the classroom in making sure that the room is set up and help manage any resources needed. You might be asked to make sure that there is music is playing during work time, help out with A/V needs or some room set-up. Lastly, you will also be asked to make notes during lessons and collect links and resources shared to create a summary of each lesson that will act as a companion to the notes for students to refer back to in their own time.
What is a Design mentor responsible for?
A mentor in the Bridge Design program offers one-on-one direct support for one or two students per program session. As a mentor you will meet with each student that you're working with for about one hour, roughly once a week. Ideally you will meet the students that you'll be working with in-person at least once, however this can be a fully remote role too, regular meetings will likely often be via a video messaging service. This role does not require you to attend the weekly lessons.
The objective of this role is to provide each student with technical support and someone to sound off on career advice with. Weekly, you can expect to be looking over concepts from the curriculum, review homework and help stimulate ideas for projects. You will want to be up-to-date on the curriculum week to week to know what the class is working on in the moment and best support folks in working through any challenges they might be having with the material. As a more informal part of your role, it is likely that you will be asked to share some real world examples or experiences from your perspective and work life. These might be in support of something the students are working on or as more of a "how did you..." conversation.
---
During the Bridge for Front-end Development program, the primary responsibility for an instructor is to co-teach the Bridge developed curriculum bringing your experience, context, examples and enthusiasm to your lessons.
Most cohorts typically have three instructors who will take turns teaching classes. During an eleven week session, as an instructor, you should expect to be available to teach five to seven evening lessons.
The instructors will also help the Bridge team evaluate and select students attending their cohort. You might also make content updates and will create examples and some exercises to support the evenings lesson. Instructors will provide updates throughout the eleven weeks to the course organizers on the class's progress via Slack and during a weekly 20 minute video-call meeting with the other instructors, technical leads and Bridge team support staff.
Through all this you will have lots of support from the mentor team and the Bridge organizers!
You can see our content here: http://bit.ly/frontend-content
Bridge mentors will be paired up with one student each, supporting the student through the course material and broader support about working in a technical field. Mentors work with their paired student on everything from working on and reviewing their homework, discussing technical topics the student is interested in, to helping the student with building their confidence and experience in a technical job interview with weekly practice questions and exercises. Mentors will also sign up to attend approximately one class every four - five weeks, to help the instructor with hands on exercises, provide creative questions, take notes for a class recap post and overall support. You can see our content here: http://bit.ly/frontend-content
Throughout the whole process you'll have the support of the Bridge team and you'll be working with the Lead Mentor to guide you if you're not sure what to do in a particular circumstance. We've got you covered!
---
A call for volunteers for each cohort usually goes out around eight to ten weeks before a cohort starts. Each cohort is hosted at a different sponsor company from where many of the volunteers will work but we are also always keen to have talented folks from all aspects of the industry join too!
Bridge instructors and mentors are then usually selected about six to eight weeks before each session starts and will join the Bridge team for training and on-boarding two to three weeks before a cohort start date.
Instructors and mentors are asked to be able to plan to have time to review the course material before any lesson they are joining to prepare as needed and be familiar and confident with the content being covered that night.
Classes run twice a week in the evenings for three hours (including a short break) from 6 - 9 pm and class sizes are around twelve students in each session.
---
If you'd like to volunteer for Bridge but don't feel like being an instructor or mentor is quite right for you or maybe not quite right just now, we'd still love to hear from you! Send us an email at hello@bridgeschool.io and tell us how you'd like to get involved.
When I was starting out in development, one of the things I loved about the industry was that others were so willing to help me understand new concepts, to provide support and encouragement, and to introduce me to new ways of thinking about problems. It's been such a pleasure to have the opportunity to help others in those ways as a Bridge mentor. Plus, I've learned new things myself and have also solidified my knowledge in other topics; after all, one of the best ways to nourish your own own growth and cement your learning is to help others grow and learn. Highly recommend!
—
Anya Craig Bridge Mentor, Software Developer, Rangle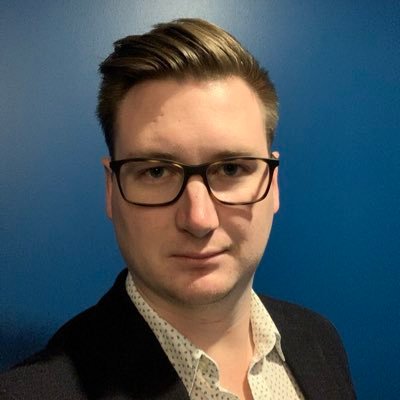 As a developer, teaching people with different perspectives is possibly the most valuable experience you can get. About a year after I started working with Bridge I was looking for a new job, looking to make a significant step up in responsibility and culture. Bridge was often the first thing folks wanted to discuss in interviews, the reputation preceded itself. Talking about Bridge also gave me the confidence that those companies cared about D+I in a meaningful way.
—
Connor Wilson Bridge Instructor, Senior Software Engineer League