Tech for everyone
---
Visionary Partners
---
Sustaining Partners
---
Strategic Partners
---
Supporting Partners
---
Community Partners
---
---
Our Mission
At Bridge School, we:
Provide advanced training and professional development by industry experts to women, non-binary and agender tech workers, at no cost to them.
Empower tech workers and organizations to embed ethics into their everyday decisions.
Work with organizations to create systemic change within the tech community by helping them build equitable, people-focused processes.
Our Vision
We believe in a transformed tech community that builds things with integrity by everyone, for everyone.
Why We Do What We Do
By providing support and education to women, agender, and non-binary professionals, we will reduce the likelihood that they leave the industry, increase their access to great companies and jobs, and ensure more of them reach leadership positions. So far, Bridge has helped over 100 developers and designers do just that.
You can find out more about our community involvement, employment results, and overall satisfaction levels of the students at Bridge in our most recent Impact Report.
---
Over 1000 people have applied to Bridge since the beginning of 2017 alone. Students are carefully selected based on two key factors: hireability and existing technical skill. Our application process generates consistent results: hardworking, skilled people who are passionate about professional growth and interested in new opportunities. Find out more about the program here.
Our classes cover:
Modern JavaScript (ES2016+)
Functional programming
React and Redux
Git, Continuous Integration, and Continuous Delivery
Writing valuable unit tests
Interview skills
Agile product development and teamwork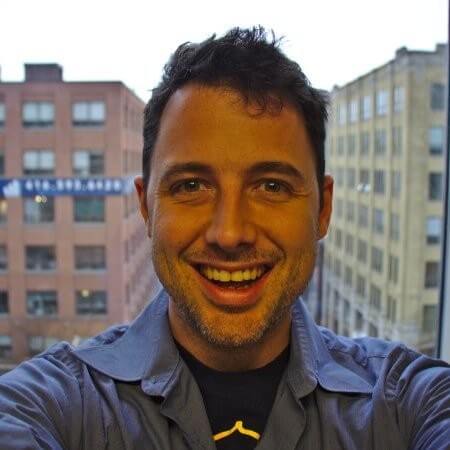 Interviewing two to five people a week for the last two years has exposed me to a lot of different candidates. Bridge candidates stand out for their "rubber hits the road" attitude to development, along with rich experiences they often bring from other industries. Bridge graduates also tend to level up at a higher rate than our average developers. Finally, and to me personally one of my favourite things about Bridge graduates, is that their work ethic tends to be exceptionally strong.
---
We teach what we believe is most relevant for early-career product designers - based on previous industry research, and continuous curriculum improvements. Our curriculum is designed to take you through a discovery-based project, all the way from user research and stakeholder facilitation to synthesis, ideation and prototyping and usability testing. You'll level up your abilities in softer skills as well, and become a more empathetic and ethically minded product designer, who can confidently give critiques, sell, and pitch your work.
Learn more about our program here. And stay tuned for updates about future courses by following us on twitter, linkedin, or facebook.
Our classes cover:
User Interviews
Stakeholder Interviews
Affinity Mapping
The Ethical Design Canvas
Speedy 8's (A rapid ideation technique)
Shrek prototyping
HMW statements
One of the most valuable things I realized was that I was capable of leveling up. If you're afraid that you're not ready, this is a great place to begin to recognize that you are ready. You're able to become better at what you do.